Happy Halloween! Here's to a safe and fun Halloween for everyone.
Halloween is a time for scary fun, and great seasonal treats as well. Halloween perfectly embodies the spirit of the crisp and chilly fall season. The earliest traces of the origin of Halloween are found with the Celtic festival, Samhain, which was the Celtic New Year. Samhain, of course, has very little to do with today's Halloween festivities, though.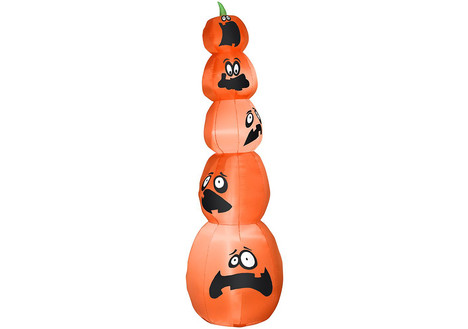 If you're wondering why we carve pumpkins on Halloween, carving a "Jack-o'-lantern" originated with the Irish immigrants (Hi Grandma and Grandpa!) brought the tradition to America, where pumpkins were plentiful and far easier to carve than the original large turnips and potatoes that were used in Ireland. The story about the Jack-o'-lantern comes from an Irish folktale about a man named Stingy Jack. The story is much too scary to tell here on this family blog – but suffice to say that carving  a Jack-o'-lantern is a perfect thing to do to get into a spooky frame of mind.
Interestingly enough, Halloween is the second most commercially successful holiday here in the USA – trailing after Christmas, of course. You might wonder what all of that money is going towards. Candy is a huge part of it, of course, Americans buy about 600 million pounds of candy each year for Halloween. Also going towards the tally are costumes, pumpkins, party supplies, and decorations. About 50% of households in the US decorate for Halloween, which makes things so much more fun for the trick-or-treaters.
If you didn't decorate your house for Halloween this year, consider decorating next year. DealDash can help – throughout the year DealDash offers a selection of Halloween decorations, including large inflatable lawn decorations that are usually very expensive. You can get an awesome deal if you win one! And if you don't win, you can always BIN (Buy It Now) and receive all of your bids back to try again on another auction, as well as getting free shipping. Now that's a ghoul of a deal! Just click this link here to visit DealDash. Good luck and happy bidding everyone!