Let's face it, as Americans, we have a lot of stuff in our homes. Luckily, DealDash is here to help with storage. Read on for more information.
Welcome to DealDash, the website that is here to help you with your home decor needs. Today's problem is having too much stuff! Compared to other countries, Americans have many more items in their homes. I can speak from personal experience, my house is overflowing with kid's toys, craft supplies, clothing, and more.
The easiest solution, of course, would be to get rid of the stuff. However, storage is the second-best solution, and the one that I like to use. DealDash has many different storage solutions to offer you. The DealDash Blog is here to help you on your storage journey. Here are some quick tips to get you up and bidding on storage to make your home beautiful and neat.
Outdoor & Garage Storage
One of the places that tend to need storage solutions is outside and the garage. With DealDash, this is no problem at all, because there are lots of different ways to get creative with storage in these areas.
One way to store big things, of course, is to get a storage deck box. You can get deck boxes in different sizes and shapes. They are made out of super thick and durable plastic that's impervious to the Winter elements. Some of them look like woven rattan, some are plain, and some are even shaped like chairs or benches so you can store things in them and also sit on them! If you'd like to take a peek at this great storage item, just click this link and you can see them on DealDash.
Another great storage solution for the garage is a steel shelving unit. These shelves are tough and can take a beating since they are made out of steel. They look great in the garage or even the basement. You can store all sorts of things on them such as gardening tools, paint, tools, or sports equipment. They can hold thousands of pounds! They are the best storage solution for tough jobs. If you'd like to browse the steel shelving units on DealDash, just click this link here.
Indoor Storage
If you thought that outdoor storage was interesting, just wait until I tell you about the storage solutions that DealDash has for the inside of your home. There are bookshelves, kid's storage, kitchen storage, and more.
I love bookshelves for storage, since they can store so many other things as well as books. For example, I have craft supplies stored on bookshelves, as well as my Willow Tree family figurines.
Children always seem to have lots of books, and my kids are no exception. With 3 kids aged 2 to 10, we have more books than average, since they are all at different reading levels. Luckily, DealDash has lots of nice storage that's perfect for children's books. If you'd like to check out DealDash bookshelf storage, just click this link here.
Thanks for Reading the DealDash Blog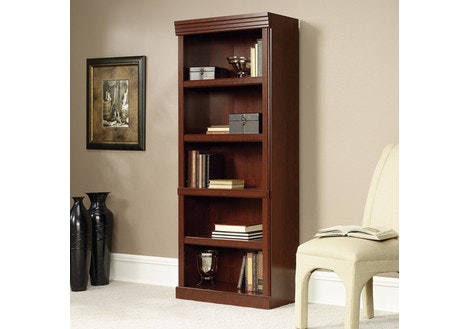 I hope that this article on DealDash auctions for indoor and outdoor storage was helpful for you. DealDash has everything that you need for your home, indoors and out. DealDash has it all. Be sure to check out what DealDash has up for auction today. Go check out the site and bid on some great items and don't forget their online auction promotions while at it! Have fun on DealDash, and happy bidding everyone!
This sponsored blog article was written by Dawn E, a mother of 3 who loves DealDash. Dawn was compensated for writing this article. Read even more at DealDashTips.com, DealDashReviewed.com, or on her own blog, DawnBlogtopus.This blog is written by real DealDash customers. The opinions and advice shared here represent our customers' views and not those of the company.