Easter is about a month away, and if you have any small children in your life you probably want to make it a special holiday for them. Let DealDash help.
If you're looking for the maximum fun with the minimum amount of effort involved, you should probably check out the "Classic Easter Bunny Gift Basket" that DealDash has to offer at this link right here. Of course, there is a basket and a stuffed bunny included in this basket, and a large selection of different candies: Peeps, gourmet jelly beans, exclusive KingofPOP Confetti Popcorn, Blow Pops, Jawbreakers, Smarties, Laffy Taffy, exclusive KingofPOP Sea Salt & Cracked Pepper Popcorn, and colorful plastic Easter eggs in which they can hide their candy. It comes shrink wrapped with a bow – no muss, no fuss, no work involved, just the fun of winning on DealDash!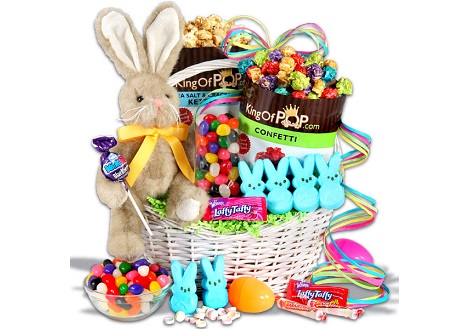 If you're more of a creative do-it-yourself-er type, let's see what sort of great things that DealDash has to offer so you can make up your own gift baskets for a child or a young at heart adult. I personally love making up my own gift baskets for my children, but I know that not everyone has time for that. If you do have time to make up your own baskets, read on to get a few ideas.
To start off with, of course you need some type of basket. I think that it makes great sense to use this adorable Monster High bike basket, because not only can it hold the Easter goodies, after Easter is done, then the child can get some use out of the basket instead of just throwing it away. Here is a link to that particular basket here.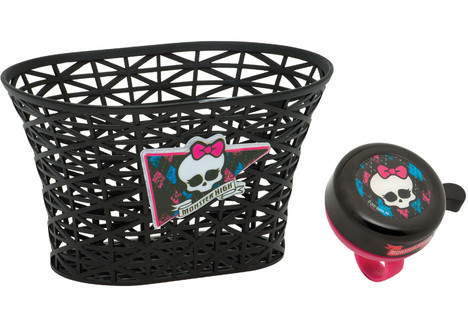 After you have secured yourself a basket, you have to think to yourself "Huumm, what does this person really like?" For a smaller kid that might mean a Barbie doll or maybe a small Lego set, but for an older child it might mean a gift card to somewhere like Gamestop or Target.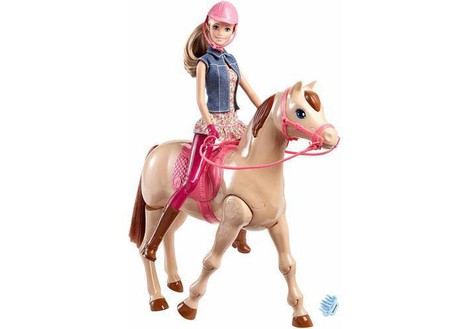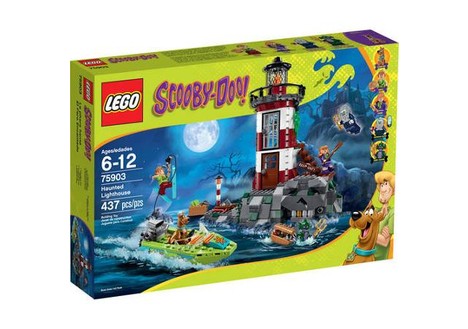 After you have got the basket and something fun inside, all that's left to add is the candy! DealDash has a surprisingly good selection of candy – they have giant boxes of Snickers bars, assorted party candy, and even retro candy gift packs! Just choose what you like, and get into the bidding!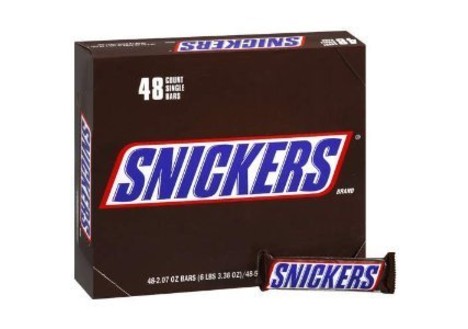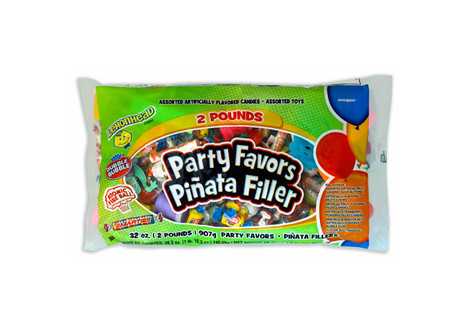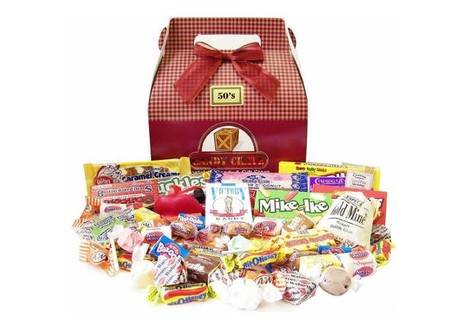 There are so many options to choose from when making up your own gift basket for Easter, go check out the auctions at DealDash and see what sort of awesome things that you can find! Good luck and happy bidding everyone.