DealDash's Home, Garden, and Tools Section is very popular with bidders. Let's explore what's inside.
When you think of the Home, Garden, and Tools category what is the first thing that comes to mind? For me, the first thing that comes to mind is gardening, especially in the summer. DealDash has a lot of great gardening supplies such as raised garden beds, small gardening hand tools such as spades and larger gardening tools such as shovels and rakes. DealDash also has pop-up greenhouses, hoses, and so many other wonderful things that you can use to make your garden and yard beautiful.
The next part of the Home, Garden, and Tools category that we will explore is the tool section. DealDash has an excellent selection of tools, from the smallest humble flashlight all the way up to professional rolling tool storage carts. Of course, there are many more things that are somewhere in the middle, such as rechargeable drill sets, household tool sets with everything you need for small projects, and even some real tools that you can get your kids to show them how to use and respect tools. I have gotten a few tools from DealDash, and they have come in very useful around the house.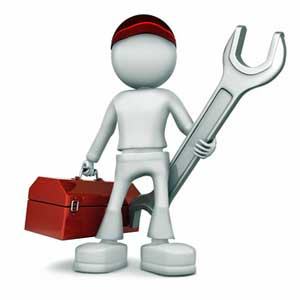 The last part of the Home, Garden, and Tools category is home. Home encompasses so many different products on DealDash it would be hard to list every one. I will try to provide a brief overview of what you can look forward to seeing regarding products for your home. To start off with, this year DealDash has partnered with some amazing and interesting new high-end companies, and there is a ton of new things to explore in the home section. There are works of art such as oil paintings, different sculptures, furniture that's beautiful as well as useful, and other unique luxurious items. When we are exploring the home section we are not just talking about high-end decorative items, regular everyday household items such as vacuum cleaners, sheet sets, and candles are included as well.
The Home, Garden, and Tools category is an excellent section to look through when you are trying to think of a housewarming present, wedding present, or just something special to give a friend. I can guarantee you they won't be able to find some of these items at their local stores!
I hope this article has you intrigued enough to go check out the Home, Garden, and Tools category on DealDash. You can check it out at this link right here. Good luck and happy bidding everyone!