Having a new baby is always so exciting, especially for the parents and grandparents. However, some kids are not quite as eager to meet their new tiny sibling.
I am currently pregnant with baby number 3, and I certainly remember how my oldest first reacted to the fact that we were going to have a new baby in the house – Let's just say it didn't go well. Since I have already lived through that experience, I am hoping that this one will be more smooth. Some new baby anger is inevitable, though the degree depends on the ages of the two (or three!) children, whether or not their personalities are similar, and quite a few other factors that may or may not apply in your own personal case.
Children over age three or four usually welcome a new baby into the home, and sometimes these children, at least on the surface, don't seem to be jealous. For instance, my daughter just turned four, and she is very excited to meet the new baby, and she even said that she would change diapers! Being verbal helps them deal with the changes. However, it's not unusual for kids younger than three to be upset for a while.
One of the best ways that I have found to "soften" the blow of having a new baby intruding into the household is to give both of my older kids more responsibilities and freedom. One of my daughter's favorite things is jewelry, and I decided that it was about time she had a grown-up jewelry box. I was actually lucky enough to win a beautiful jewelry armoire  on DealDash. They have them up for auction every so often, and I was very happy to win the one in the white finish to match her bedroom furniture. If you're interested in furniture of any type check out the Home, Garden, & Tools section on DealDash.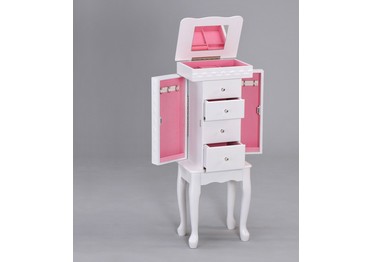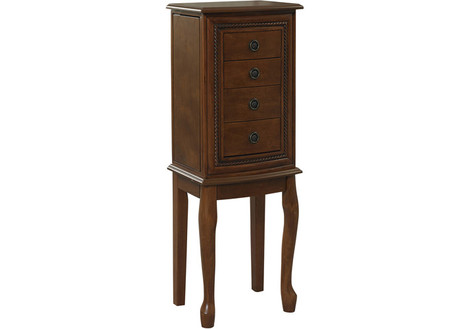 My son will be 8 when my new baby is born, and I have already started giving him extra chores as an opportunity to prove how "grown up" he is, and he loves being able to earn extra ipad time in exchange for loading laundry or bringing in the garbage bins for me. If you're looking for an ipad, try DealDash. They seem to have them up for auction almost daily.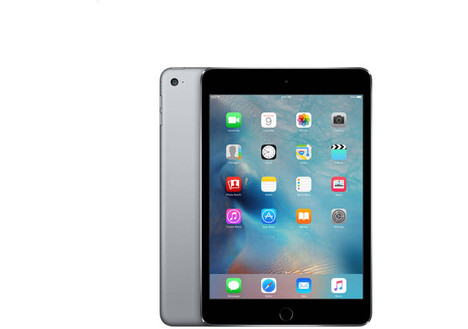 Besides these small suggestions, the biggest one that I have is to try and spend the most time with your older kids as possible, before and after the baby arrives. Before the newbie is born tell your kids about when they were a baby. Even if they have heard the stories a million times before they still enjoy them. Look through old baby pictures, and if you have any of their old favorite outfits or toys bring them out and exclaim about how tiny and cute they were when they were babies…And how they are still cute, but so grown up now! When the baby is napping or with another family member try and take that time to spend some 1-on-1 time with your other children. Kids thrive on attention, so try to give them as much positive attention as you can on your limited time schedule.
After reading this article I hope that you have a better idea of how to deal with sibling rivalry with a new baby. If you're looking for any baby or kid supplies check out the Toys, Kids, & Baby section to find some awesome products. Good luck and happy bidding everyone!