No, I don't mean about DealDash's competition – DealDash is great without having to drag down other's image! I mean let's talk trash, literally.
This is probably a subject that you don't think about very often, but what kind of garbage cans do you have in your house? Most people have a big trash can in the kitchen, smaller ones in the bedrooms and bathrooms, and maybe one in the basement/laundry room area. When you think about it, that's a lot of trash receptacles!
As the owner of a couple of small children who I am trying to teach how to be neat and clean I am very adamant that they throw away all of their trash, all of the time. In my kitchen we used to have an old "step on" garbage can that's lid was supposed to lift when you put your foot on the pedal. However, it was on the older side as well as being made out of cheap plastic, so the lid only opened about halfway most of the time. Which, of course, would result in the kids using one of their little hands to pull open the dirty grimy lid the rest of the way, YUCK!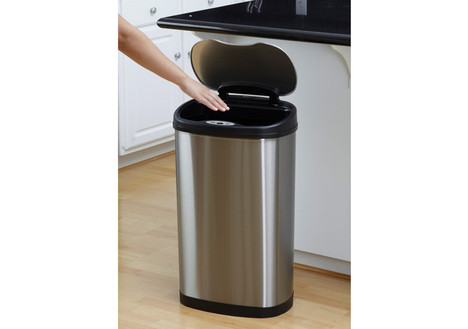 It was really just luck that I saw the automatic motion sensor garbage cans on DealDash. I never knew that such a product existed before I stumbled upon it on DealDash. When I saw it, I knew that I had to have it! The 13.2 gallon size is just perfect for my kitchen and laundry area. It truly works as well as advertised – just wave your hand or the trash that you want to throw away above the sensor and the lid will open. It takes AA batteries, or you can get a separate AC adapter cord so you don't have to put batteries in.
Since I have been enjoying my 13.2 gallon garbage can in the kitchen I have been looking into getting a bunch of the 8 gallon versions for the bedrooms and bathrooms. They are just so cute! And of course I love the fact that my children and I don't have to touch any old stinky garbage can lids anymore. Check out the different selections at this link.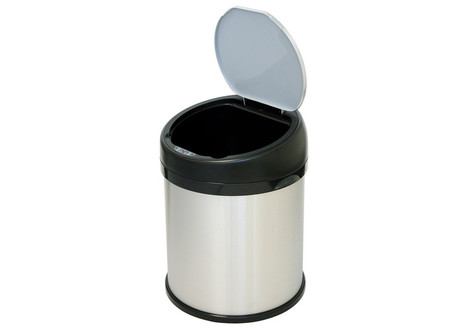 If you're not in the market to replace your garbage cans right now,  DealDash still has all of your cleaning supplies covered, – they carry everything from the biggest items like vacuums and steam cleaners all the way down to the most humble of the cleaning supplies – paper towels, dish soap, and spray cleaners. Have a Happy Thanksgiving tomorrow everyone!