Everyone wants to look and feel their best, that's why DealDash offers many auctions for a healthy lifestyle.
DealDash realizes that losing weight and getting healthy can be a little difficult sometimes. That's why they offer so many different auctions that can help you on your way to a healthier lifestyle. Getting started on your healthy path might seem hard, but you're not alone, DealDash is here!
When you're just getting started on your way to a healthier lifestyle, it's good to start small, with easy changes to your current lifestyle. One of the best things that you can do for your health is to cut out almost all drinks except for water. No, no, I'm not telling you to give up your morning cup of coffee! I wouldn't do that to you! However, I would advise to cut out the soda with your lunch, the beer after work, and the wine with dinner. If you are able to do this, and replace those drinks with water (or even sparkling water) on weekdays you will be well on your way to a healthier you. DealDash can help you with your plan to increase your water intake – they have water dispensers, kettles to boil water, water bottles, and more. Just click this link right here and it will take you to see some of the different water options that DealDash offers.
Of course, if you are trying to get fit, you will need to do some exercise as well. Walking is one of the easiest and most enjoyable exercises that you can do. Walking in your neighborhood with a friend or family member for an hour after dinner would be optimal, but since we are getting into the autumn and then winter season soon you might need to think about using a treadmill instead.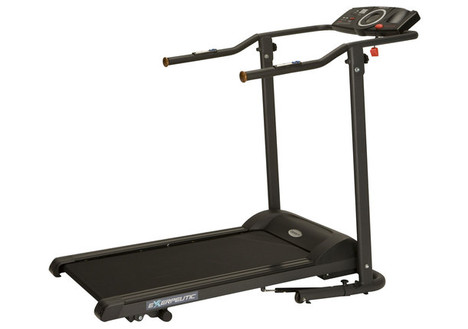 If you're getting on a treadmill for the first time, or even more importantly if you're someone who hasn't had any strenuous physical activity for at least three months, it's important to check with your doctor to be sure that your body can handle the extra activity, and ask them what they would recommend as far as a training schedule. For people who do exercise occasionally you can gradually increase the intensity of your exercise by increasing your speed and incline as time progresses. Just be sure that you start slowly. If you strain yourself, you will be in too much pain to want to work out the next day, and then your whole plan could be derailed.
If you haven't quite worked your way up to being able to exercise just yet, you can gain health benefits by just swapping out your chair for an exercise ball. You don't need to do any exercise with it just yet, by simply sitting on the exercise ball instead of the couch while watching TV you can reap the health benefits of increased balance and core strength.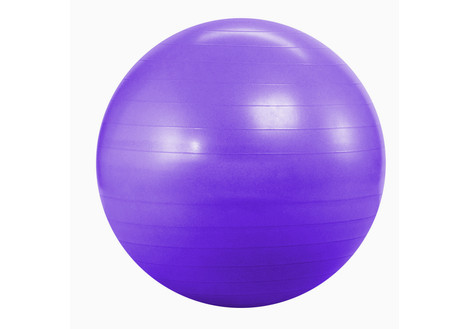 I hope this article has encouraged you to think about trying new things and getting healthy. If you're interested in getting some items to get you started with your fitness, head on over to DealDash. DealDash has all of the pieces of equipment that we talked about, as well as balance boards, mats, and plenty of other items that you can use to get healthy. Check out the Hobbies, Outdoors, & Sports category and I'm sure that you'll find something that you can use. Good luck and happy bidding everyone!