Physical fitness is an important part of a healthy life. DealDash has many fitness items and equipment up for auction.
Do you live a healthy lifestyle? Many people either currently live a healthy lifestyle or would like to live more healthily. One of the biggest hurdles to overcome is finding time in your busy life to be able to fit in a trip to the gym.
Luckily, DealDash offers lots of fitness products that you can use in the privacy of your own home, and on your own time. Want to work out at night after the kids are in bed, but your gym is closed? No problem! Use these workout items when you want.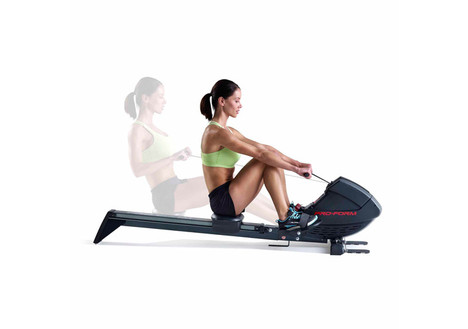 Rowing Machine / Rower
My favorite piece of fitness equipment that I own is my rowing machine. I have it set up in my basement, and I use it for a few minutes at a time whenever I enter or leave the house since I have to walk right by it to get to my garage. The rower is a great strength training exercise. Also, rowing is an intense calorie-burning exercise, which is why it's my favorite – it uses the least amount of time, but the maximum calorie-burning power.  Although new rowers with less ability and training will burn fewer calories, the rowing machine is an excellent piece of exercise equipment for use in a fitness or weight-loss program.
If you've never used a rower before, please be careful and read all of the instructions. If you use the rower with bad form you can give yourself a back injury. After you have learned the proper form for rowing, shoot for 15-minute sessions at a 1-3 level of resistance. After you have mastered this, try to work yourself up to 30 minutes at a 3-5 level of resistance.
FitBit
The Fitbit comes in a few different forms, such as the FitBit Alta and the FitbBit Zip. They are great little step and calorie counters that can be worn on your body or on your clothing. FitBit even makes a wi-fi scale called the FitBit Aria, and it can help keep you on track during your fitness journey.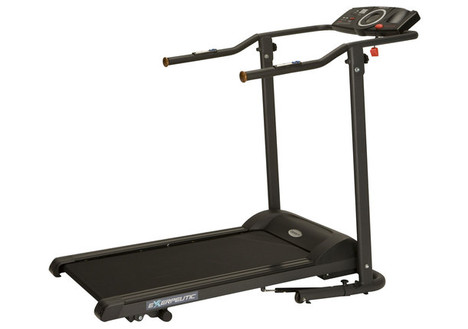 Treadmill
Almost everyone has used a treadmill at some point in their life. However, if you aren't familiar with them, treadmills are the indoor motorized equivalent of walking or running in place. The treadmill is equipped with a belt that moves under your feet and you have to walk or run to keep up with its pace. You can set it to walk slowly all the way up to running quickly. You can also adjust the lift or angle of the treadmill so it's as if you were walking or running up a hill. Your treadmill workout will burn about the same number of calories as walking or running outdoors, yet in your lovely air conditioned and internet equipped house.
Many people wonder if they can actually lose weight and get fit by using a treadmill. Thankfully, the answer is yes, as long as you put in the work and effort that it takes to use it consistently and increase your speed and angle. By training consistently (initially twice a week and then three times a week), you can improve your health greatly.
Thanks for Reading the DealDash Blog
I hope this article has encouraged you to think about your overall fitness and health. If you're interested in these items or other health and fitness items head on over to DealDash. DealDash has all of the pieces of equipment that we talked about, as well as water bottles, mats, and plenty of other items that you can use to get healthy. Just click this link right here and you can check it out. Good Luck and Happy Bidding, everyone!
This blog was written by Dawn E, a mother of 3 who loves DealDash. Read even more at DealDashTips.com, DealDashReviewed.com, or on her own blog, DawnBlogtopus.