It's only a few weeks until Thanksgiving! Now is the time to get serious about Thanksgiving planning and preparations.
If you're planning on hosting your family's Thanksgiving celebrations this year, then you are going to need to evaluate your kitchen supplies. Do you have the right tools to get the job done quickly, efficiently, and with a minimum of effort and mess? If you're lacking the proper equipment and supplies, you're in luck! DealDash is here to help! DealDash has a huge selection of kitchen items, including small supplies such as knives and cutlery, all the way up to integral kitchen items such as stand mixers.
A very important part of Thanksgiving is presentation, especially if you are hosting your family's Thanksgiving for the first time. DealDash has an array of serving dishes, casserole containers, serving trays, and more. Speaking of presentation, if you're thinking of getting new decorations or art for your home, now is the time!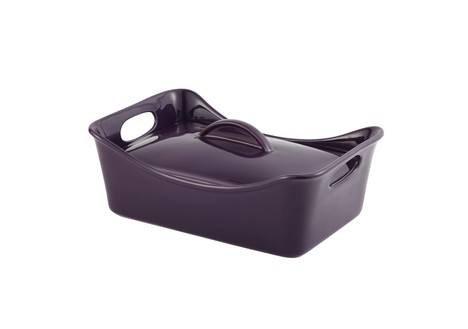 As with any Thanksgiving article, I would like to include the Classic Green Bean Casserole recipe. This casserole is an absolute staple of every American Thanksgiving celebration.
Classic Green Bean Casserole
Ingredients:
1 can (10 1/2 ounces) Campbell's® Condensed Cream of Mushroom Soup
1/2 cup milk 
1 teaspoon soy sauce 
1 dash black pepper 
4 cups cooked cut green beans 
1 1/3 cups French's® French Fried Onions 
Directions:
1- Stir the soup, milk, soy sauce, black pepper, beans and 2/3 cup onions in a 1 1/2-quart casserole.
2- Bake at 350°F. for 25 minutes or until the bean mixture is hot and bubbling.  Stir the bean mixture.  Sprinkle with the remaining onions.
3- Bake for 5 minutes or until the onions are golden brown.
Now that you have examined your kitchen, evaluated your kitchen supplies, and gotten the perfect green bean casserole recipe, what's next? Cleaning up the house, of course! Now that we are a few weeks out from the big day, it's time to get serious about deep cleaning your house for guests.
If you're getting serious about deep cleaning you need to make sure that you have all of the proper cleaning implements. How powerful is your vacuum? Do you have a floor steamer for hardwood floors? Are your extra towels and bedding fresh, clean, and ready for out of town guests? If any of these areas are lacking, be sure to visit DealDash. DealDash has all of these supplies and more. Just click this link right here to be taken to DealDash so you can browse the auctions. Good luck and happy bidding everyone!
Check out the DealDash page on SiteJabber and Trust Pilot